Most Women Either Enjoy or Ignore Objectification!
May 9, 2020
Robin Thicke releases his song "Blurred Lines" and even women go positively crazy over the song and it becomes a hit. This song to which women danced with full energy also claimed at some point (Okay, now he was close / Tried to domesticate ya / But you're an animal / Baby, it's in your nature) that it's in nature of women to be domesticated! I just wondered why women enjoyed the song! They responded when I asked that the beat is too catchy. What about the words? Well, whatever, who cares! Thus, the objectification perpetuates. A woman accepts that she is to be domesticated because the beat is too catchy!
Well, Bollywood is a safe haven for such anti-women songs. The cameras zoom in the thighs and buttocks and breasts and the songs claim that the females are just the objects for your gratification and the first ones to go madly dancing at these songs are the educated women like doctors, engineers, teachers among others. A song called Fevicol Se goes like this, "Main to tandoori murgi hu yaar, Gatka le saiyyan alcohol se OK! – I am a tandoori chicken my friend, consume me with alcohol OK!" But most women don't mind. When asked why you don't mind, one of the responses may be that the questioner is too serious and boring and could not appreciate art!
Even in some pornographic films, the females do not appear to be merely objects and the films show the carnal nature of both or all the characters. Anyway, one doesn't dance to pornographic films along with the family. But the objectification of women in mainstream films and songs are normalized by men and women alike.
Another problem that arises in the criticism of the choices of so many women is the need for freedom of choice. But I must say that the choice is bad. And the bad choice is favored by so many people that industry that produces these irritating anti-women stuffs get a better market than the ones which truly show the power of women. And anti-women mindset just perpetuates, as if it is the natural course.
One of the major problems is that celebrity women also care more about money and less about women. Many female singers release videos where they are almost naked and the camera is mostly focused on their body as if they have no other talent than exhibiting their bodies. Did "Sheila ki Jawani – Sheila's Youth' have anything to do with the plot of Tees Maar Khan? No. But Sunidhi Chauhan sings the song with vehement fervor with Vishal Dadlani and Katrina Kaif exhibits herself out of context with full pride.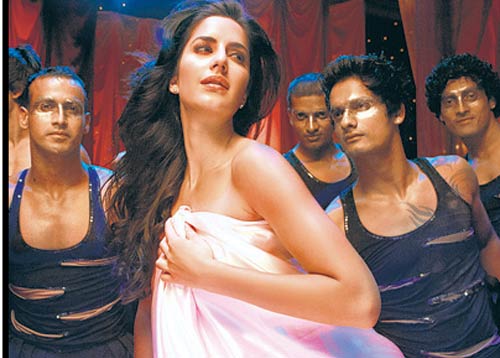 One Direction in one of their songs urges, "Say the word, say the word but don't say 'No'" but many women cheer at the sheer perpetuation of dismissal of consent.
What exactly happens when even educated and aware women ignore the misogyny in songs? It perpetuates. The market for these items expand and more of these products are introduced. What if women enjoy these songs? Well, I don't know. If she agrees to be domesticated and treated like an object, then who am I to go against her will? What should women actually do? I'd say, they should boycott, speak against these pieces of trash and make other women aware of this propagation of misogyny through songs and films. I'd say, they should care about the meanings and implications of the words of the songs consciously. If they don't do these themselves, then why would they expect men to do that? In the end, it's the choice of women or men or others what they want to do.
About The Author
Nitesh Kumar Roy
Lover of Literature and Visual Arts